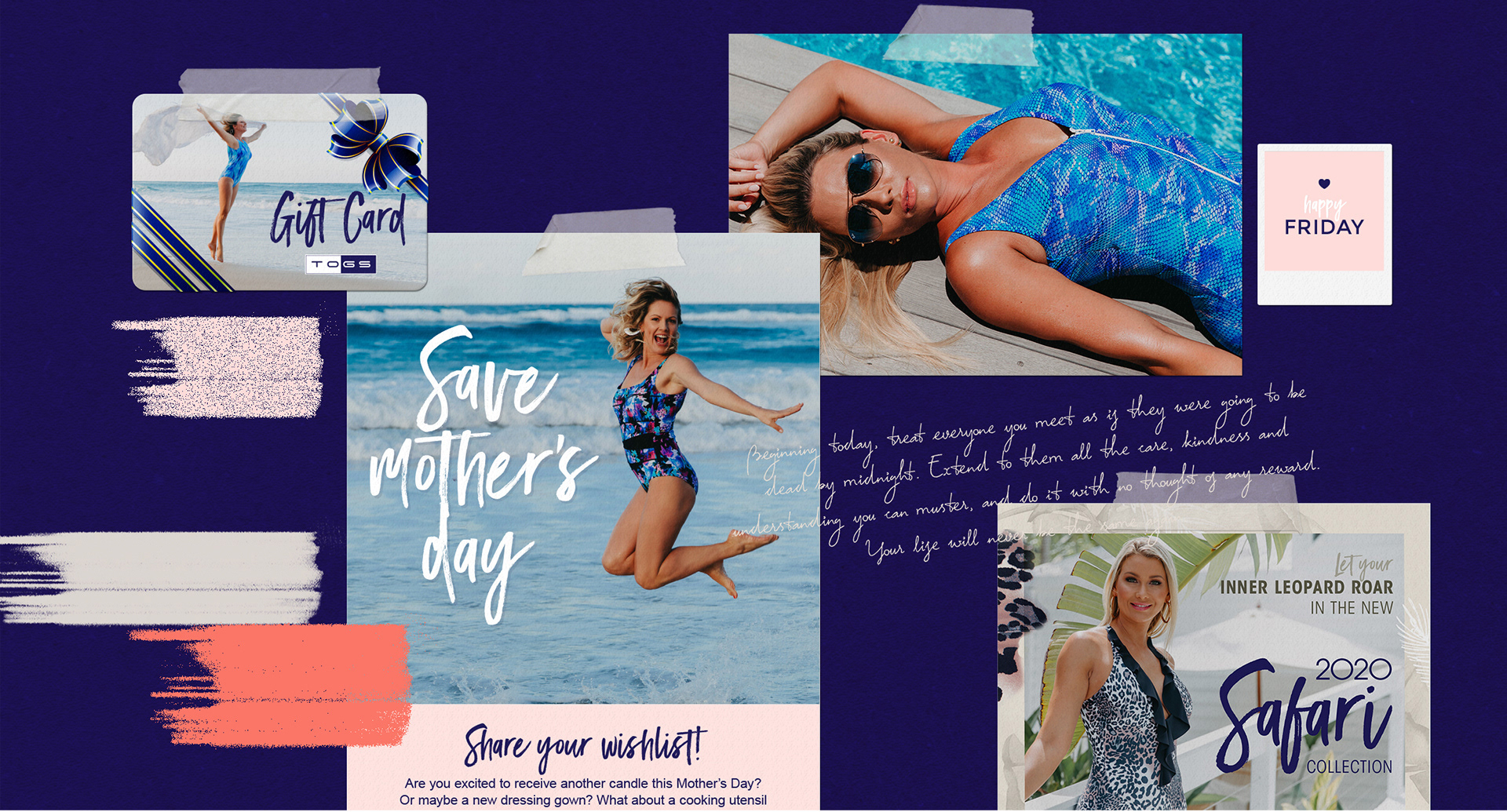 Brand Creation | 
Digital Marketing | 
Web Development
In conjunction with BRANDiT Marketing, our task was to show TOGS swimwear:
• In a compelling and recognisable manner
• to a wider target market (they'd been relegated to the retiree's)
• to connect the customer with TOGS powerful brand purpose
We created a visual narrative to attract attention in the oversaturated swimwear industry; pairing the TOGS navy with complementary gelato colours, including a softer script font within messaging and providing brand elements across all platforms. We changed TOGS tone of voice to be more inspiring and less factual. TOGS now oozes confidence and has a striking visual consistency.