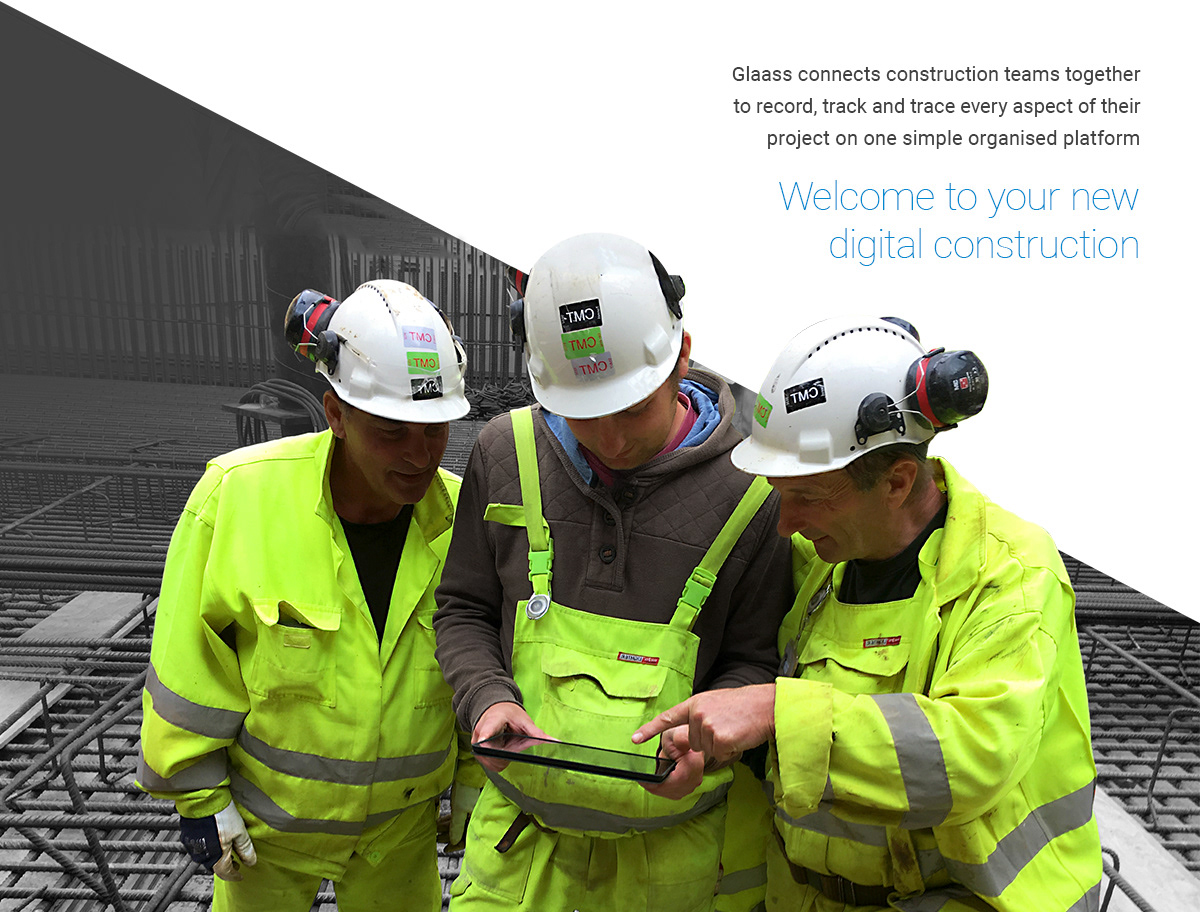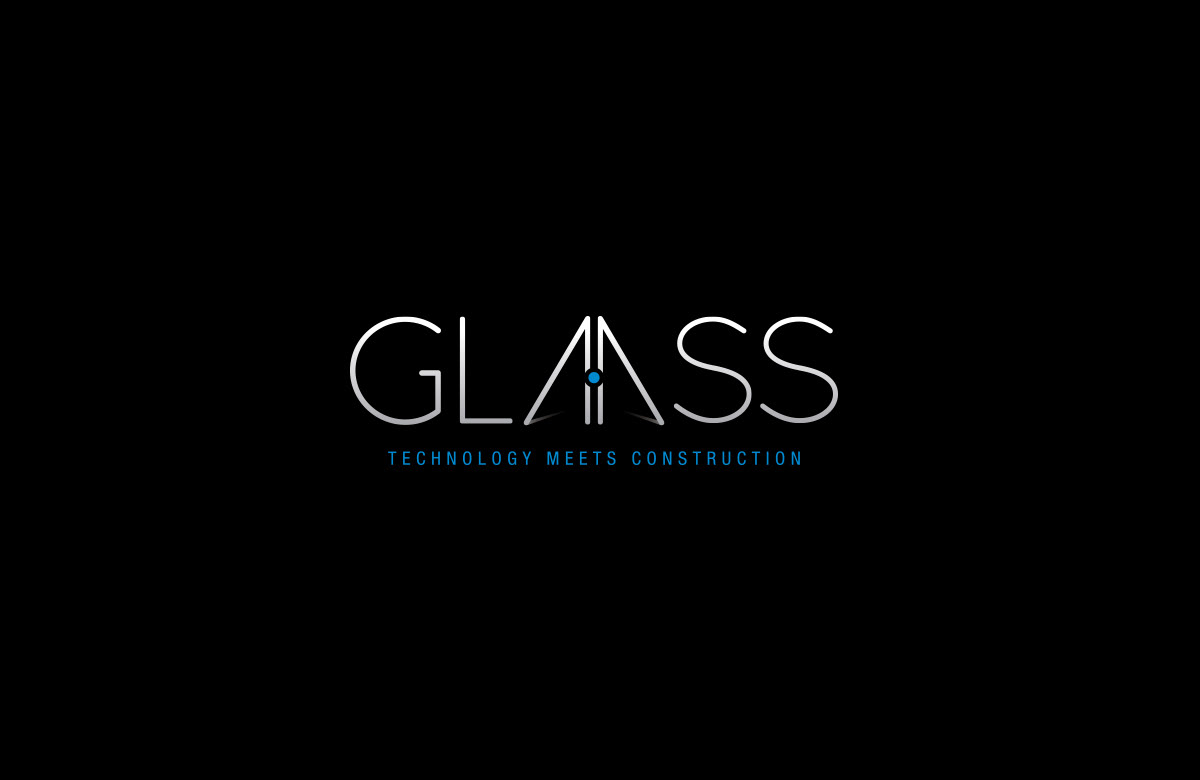 TECHNOLOGY MEETS CONSTRUCTION (MEETS DESIGN)
Building on civil engineering experience and a passion for technology, Glaass Software was born to record, track and analyse construction projects on one simple platform. Aynsley Campbell Creative has been involved from the start; creating branding, stationery, tutorials, website and user interface design. 
Glaass aims to empower collaboration in an transparent environment, with simplicity one of its core features. With this in mind, the logo is simple and symmetrical with fine features. The centred triangles, forming two 'A's, symbolises the transparency enabled through Glaass. Furthermore, triangles are the strongest shape and used frequently in architecture and engineering.
The angle from the triangle is continued throughout their branding, which also gives a state-of-the-art appearance to their product. The user interface has received favourable reviews from various contractors that have used the software.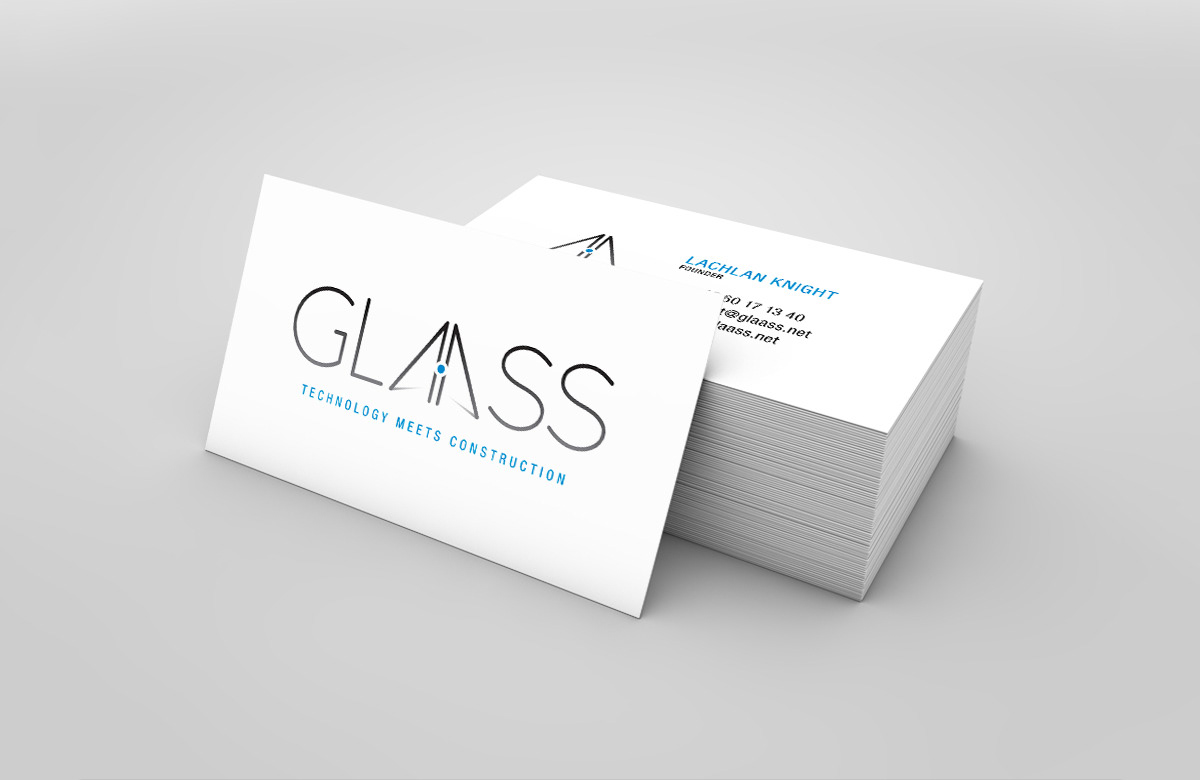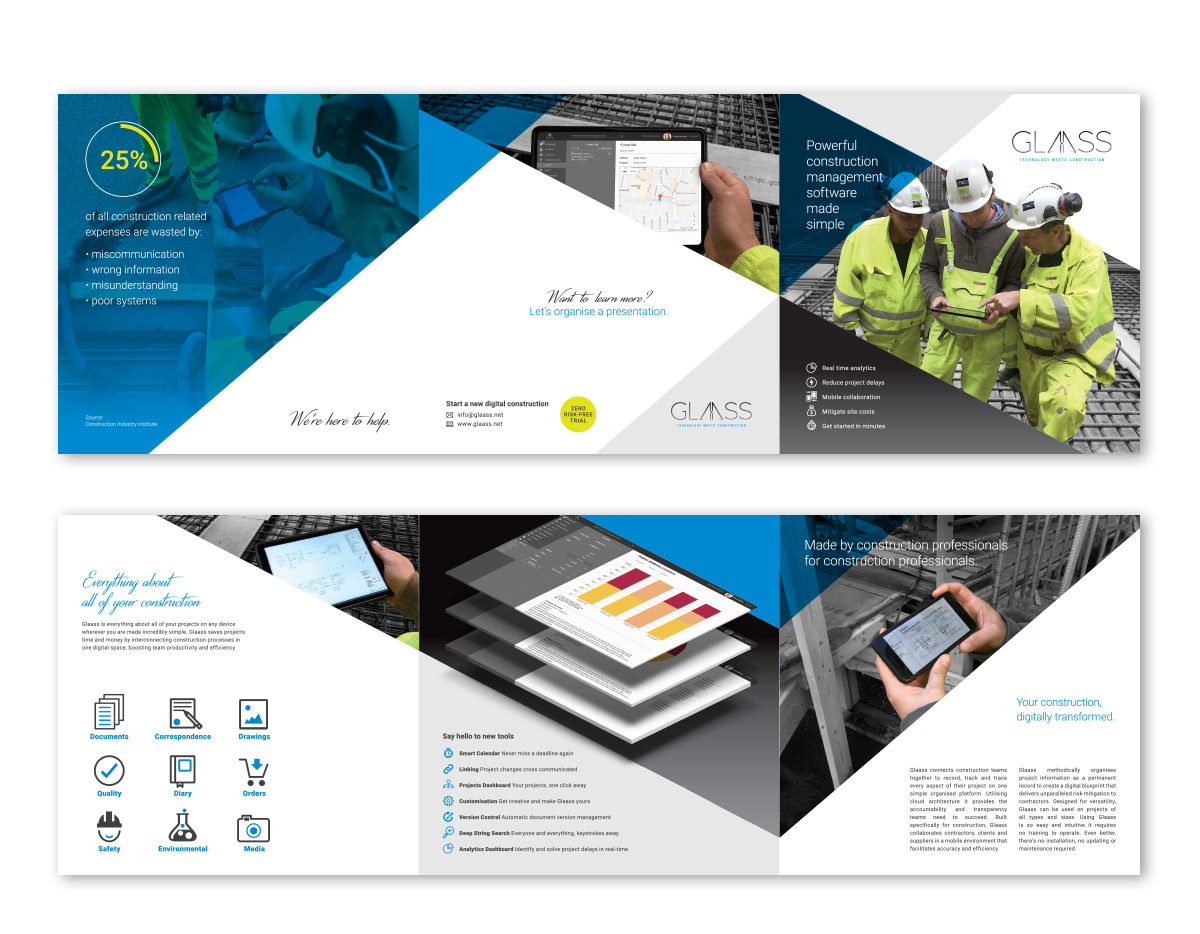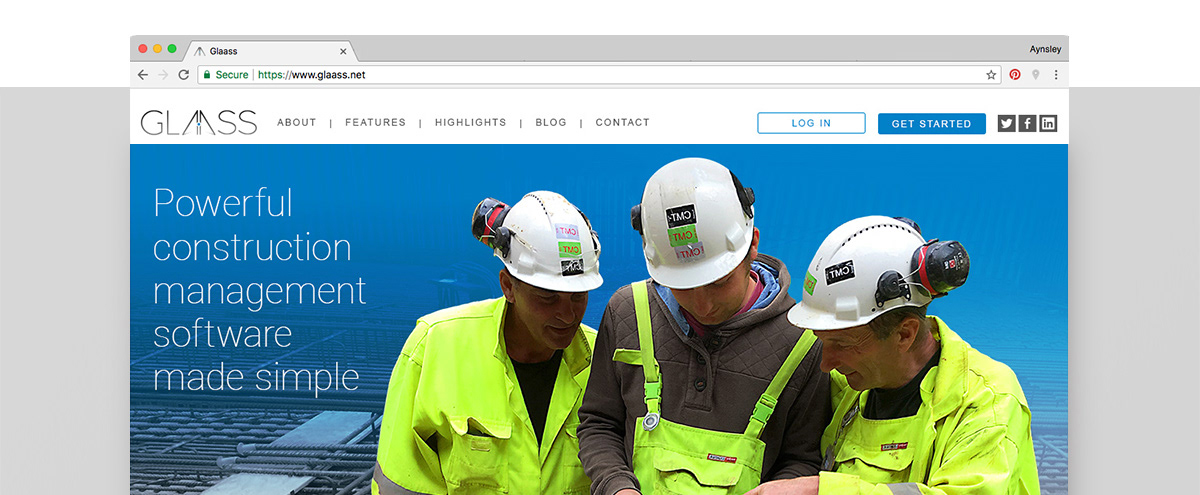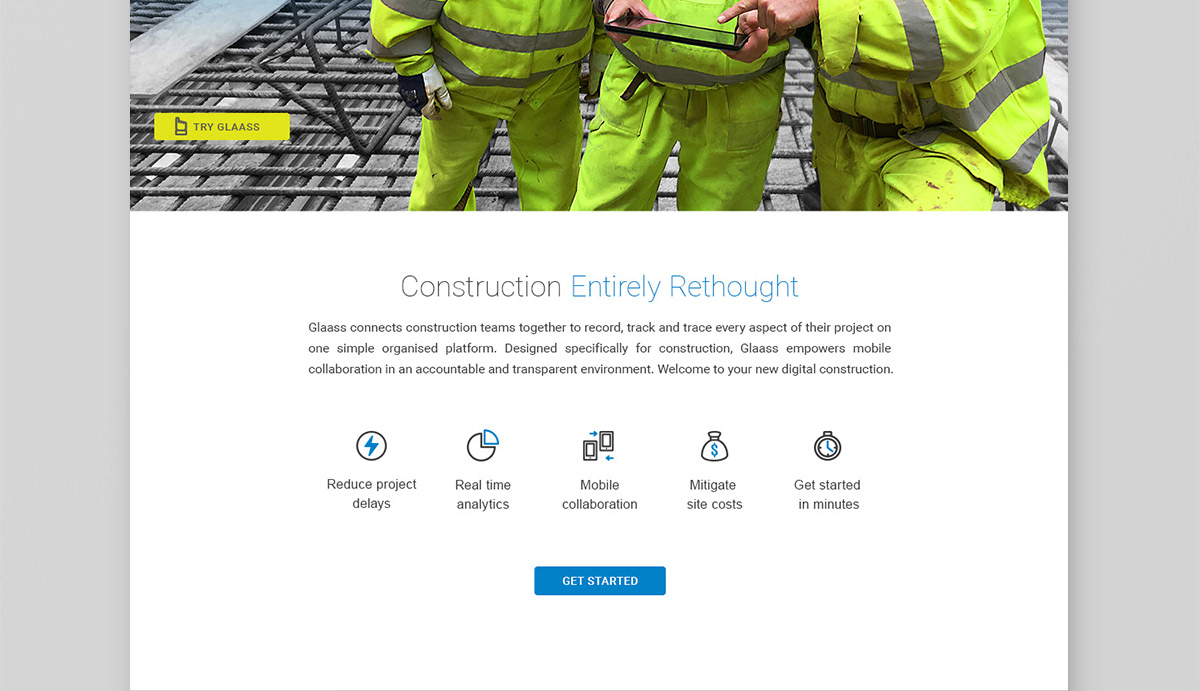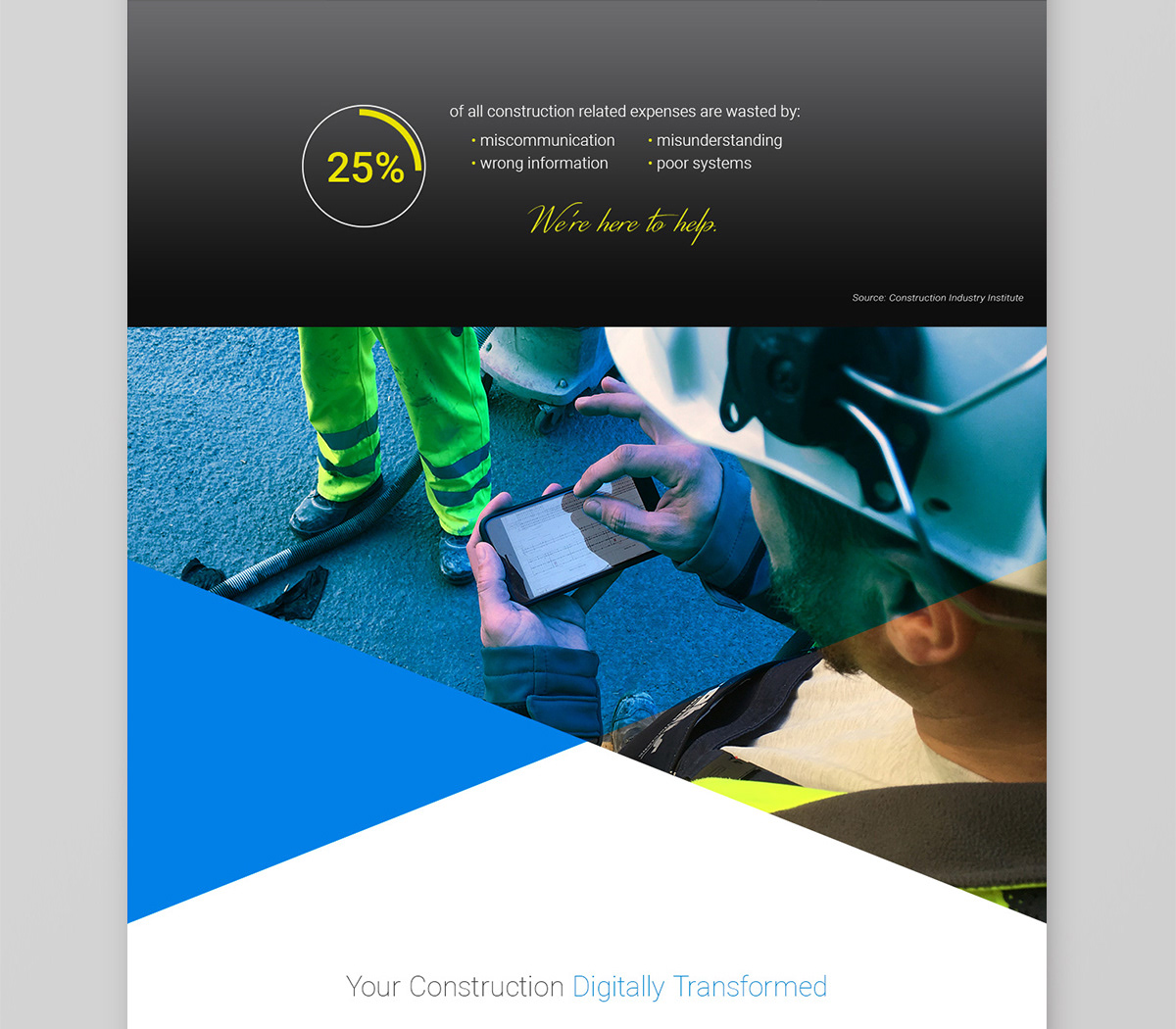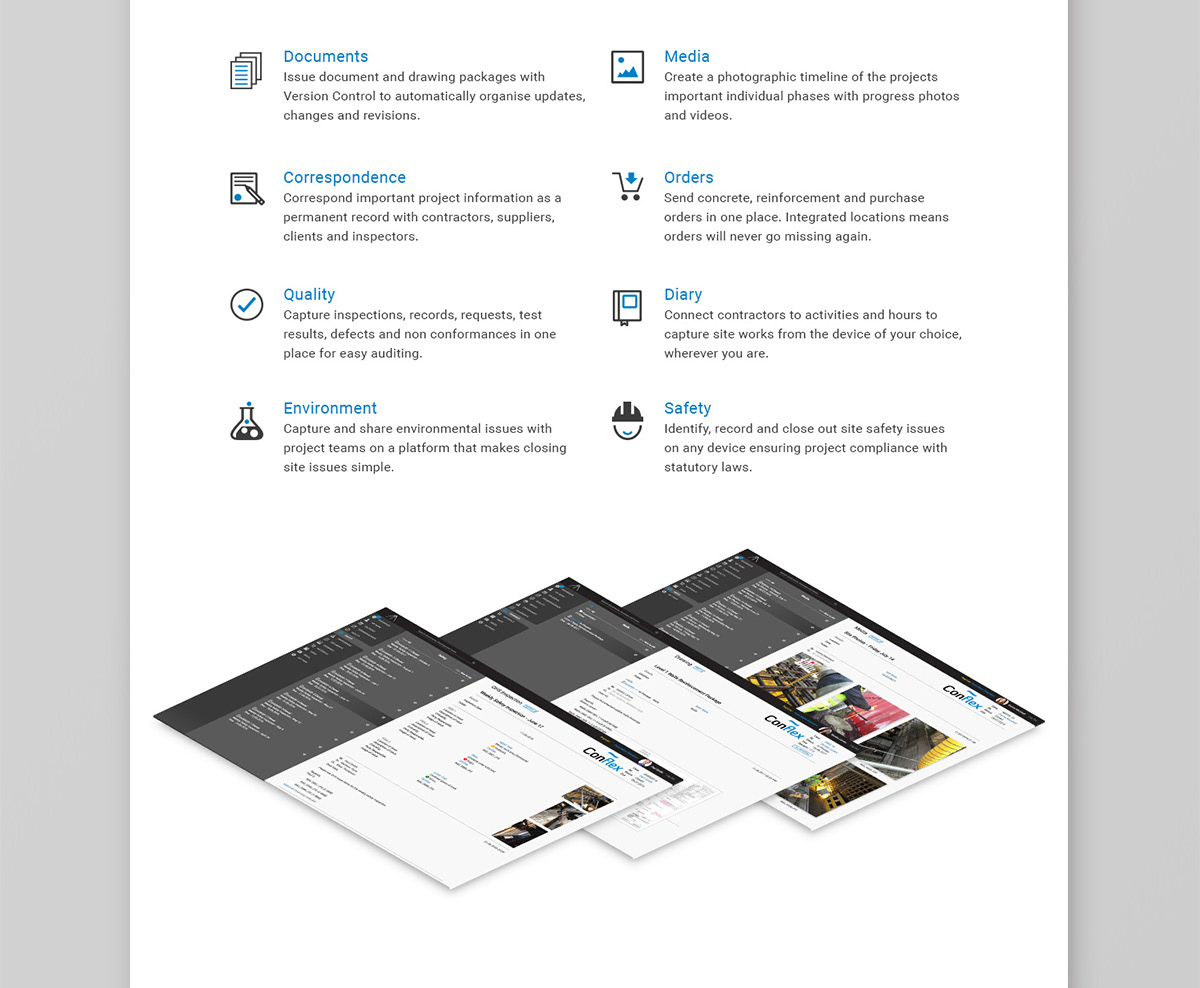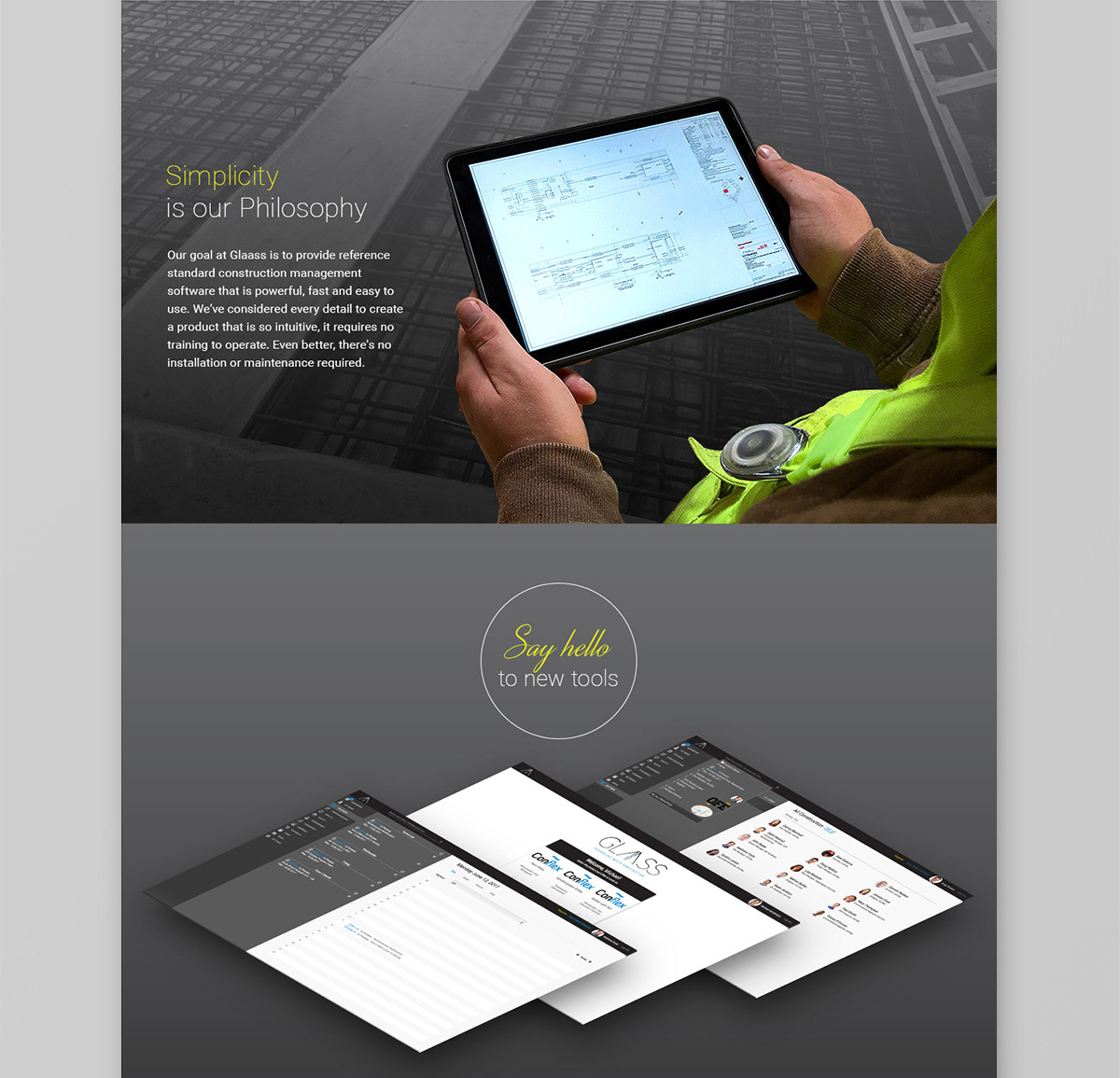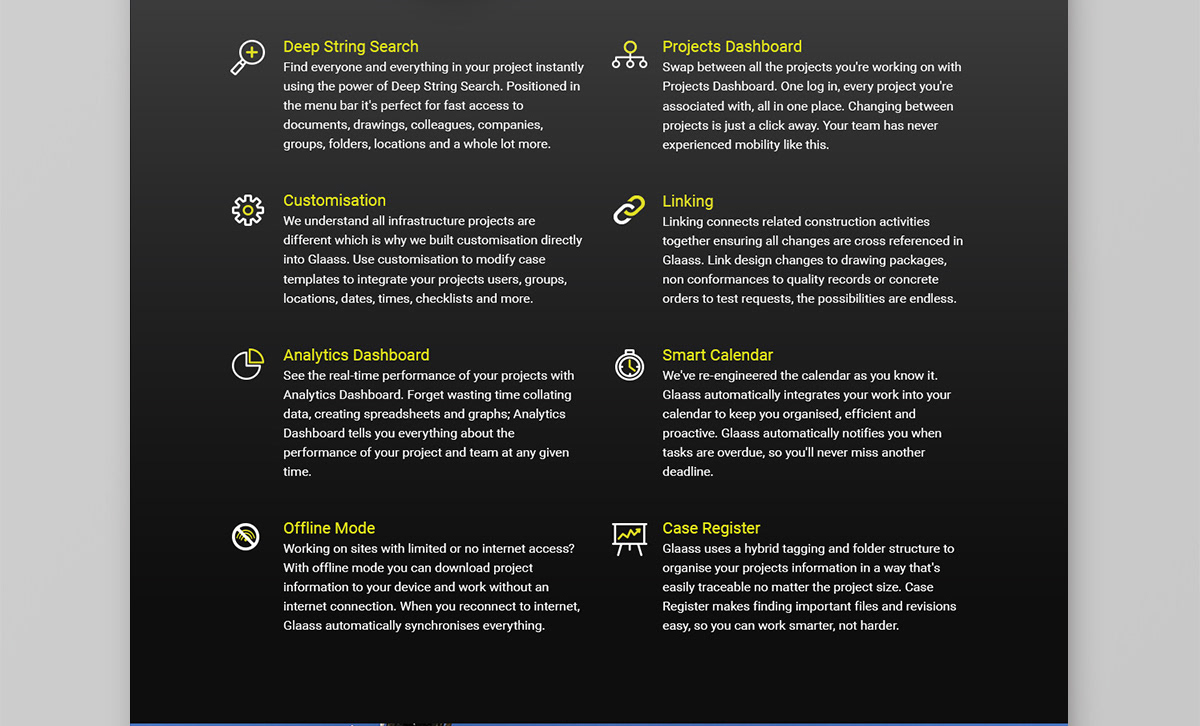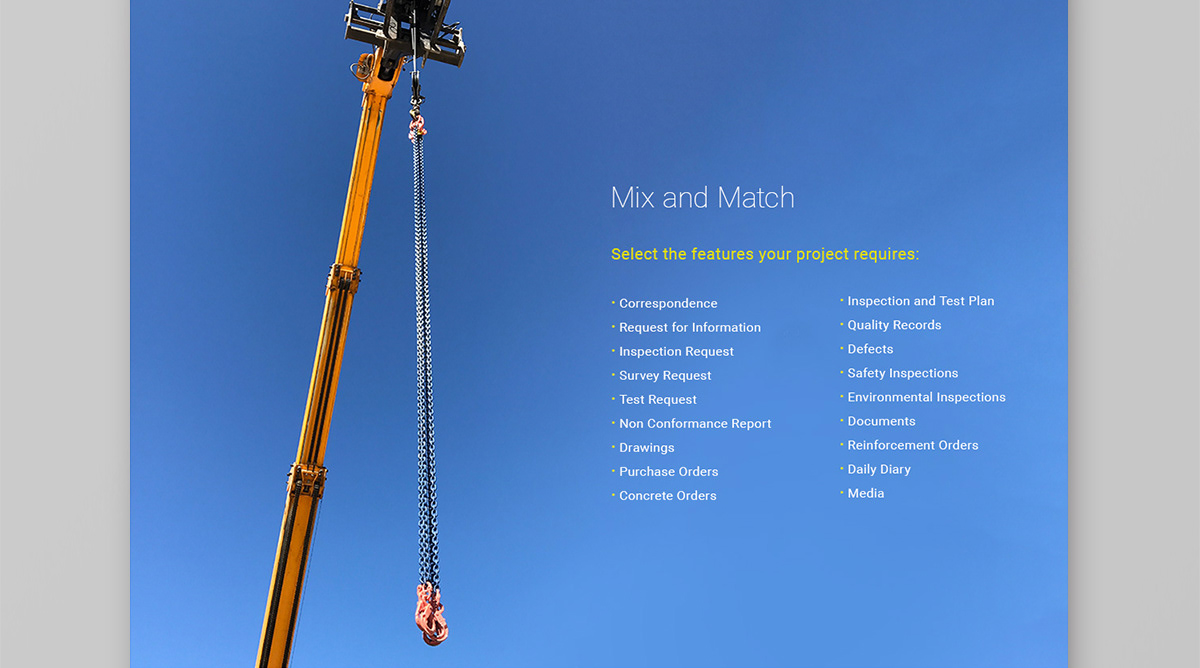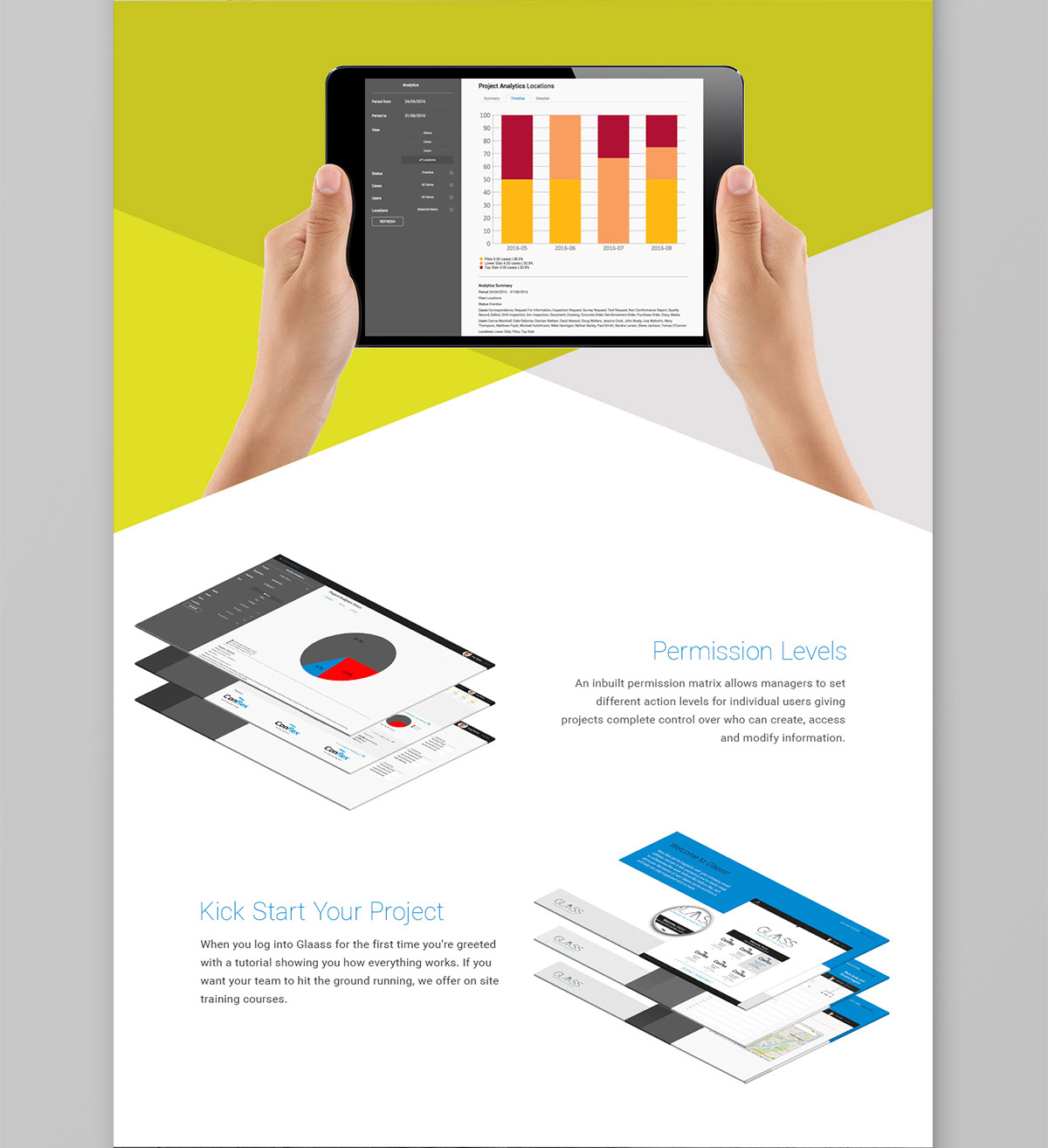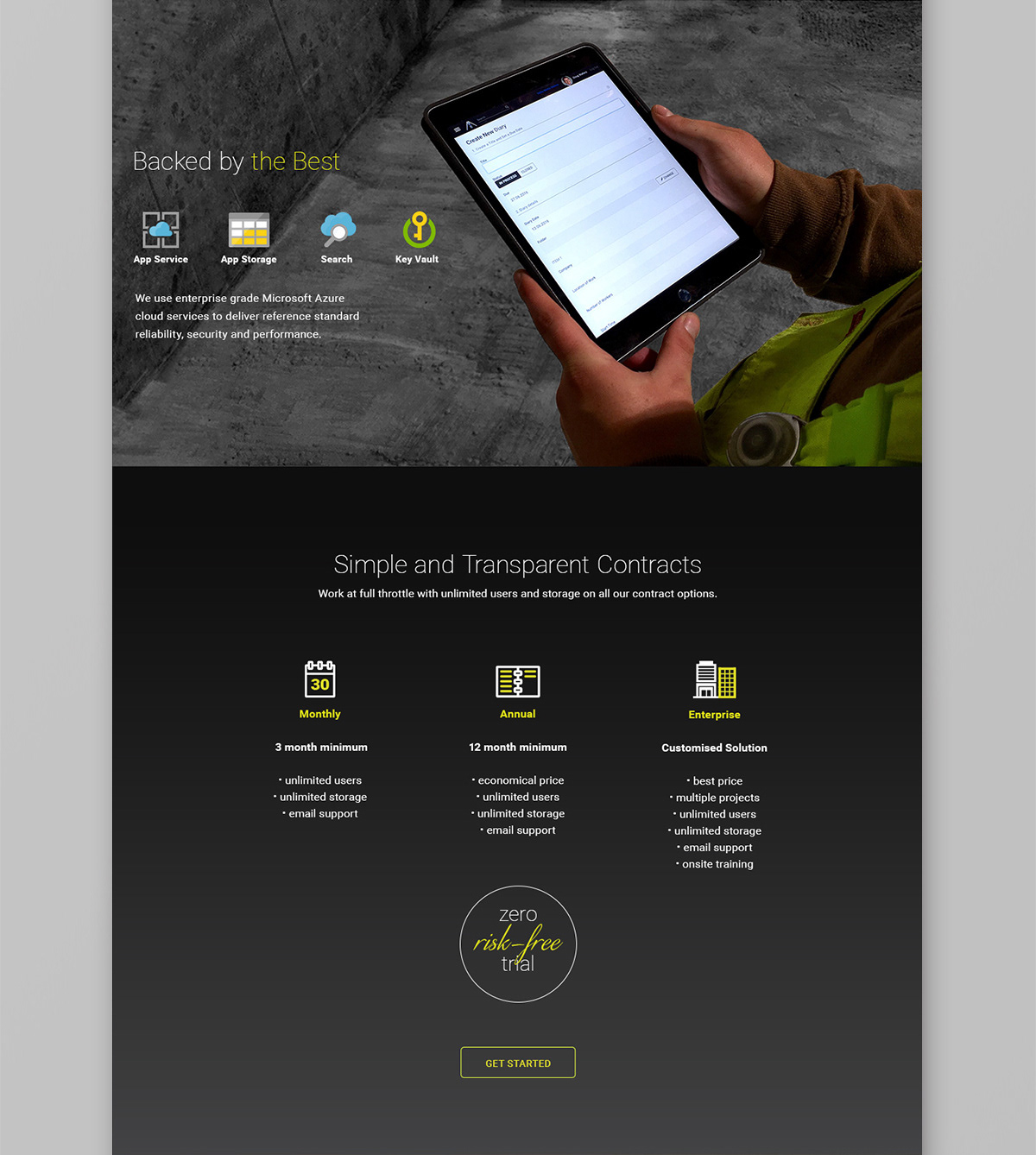 "Aynsley has a great ability to understand and listen to client needs in order to create stunning designs. She's an approachable, artistic professional who was pivotal in designing our construction management application, Glaass Software."
- Lachlan Knight, Founder of Glaass Software